Hand-Made & High-End Indie Cosmetics
bellabeautébar Cosmetics was born in New York in 2018. Now operating out of Sarasota, FL, we specialize in a variety of Smudge-Proof, Water-Proof & Long Lasting Cosmetics. We offer a combination of hand-made and manufactured items in order to appeal to a large customer base. All items are Cruelty Free. Order processing time is currently 5-20 business days before shipment for non Pre-Order items. International orders MUST purchase Route Tracking Insurance in order to be covered if the package is lost.
Basic Witch Eyeshadow Palette
Shop our most popular Eyeshadow Palette filled with our best-selling matte formula, multi and duo-chrome shimmers. It won't be in stock for long!
Shop Now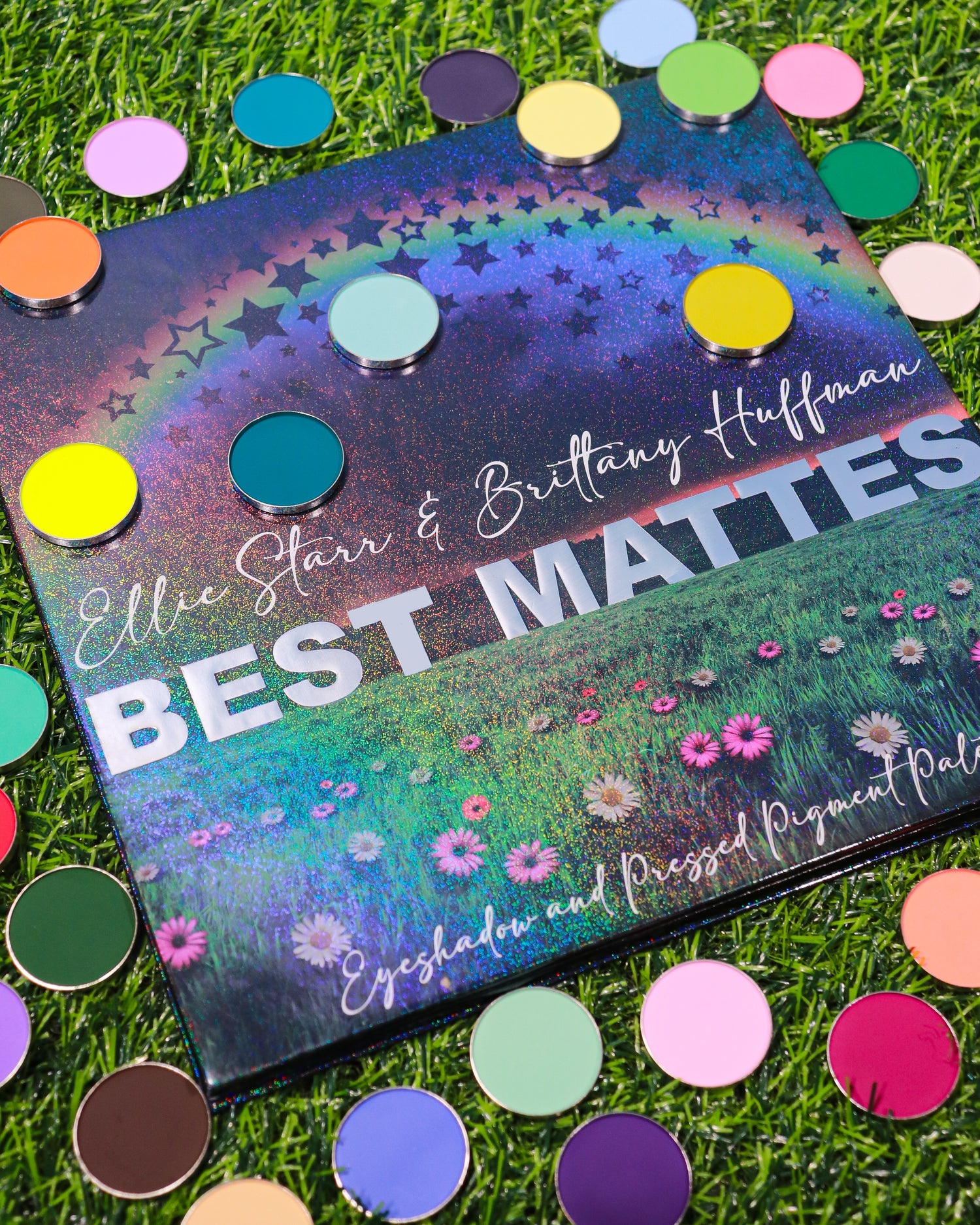 Best Mattes Magnetic Eyeshadow Palette
The Best Mattes & Best Chromes Collection is a collaboration between two very talented artists, Ellie Starr & Brittney Huffman.
Best Mattes is a Magnetic Eyeshadow Palette with removable pans. It features 36 buttery soft and pigmented mattes in our new and popular matte formula.
Ellie & Britt designed this palette with the intention for you to get creative-- you can rearrange the palette into any color order you desire, or add your favorite shimmers to make a custom palette!
Shop Now
Let customers speak for us