Hand-Made & High-End Indie Cosmetics
bellabeautébar Cosmetics was born in New York in 2018. Now operating out of Sarasota, FL, we specialize in a variety of Smudge-Proof, Water-Proof & Long Lasting Cosmetics. We offer a combination of hand-made and manufactured items in order to appeal to a large customer base. All items are Cruelty Free. Order processing time is currently 5-15 business days before shipment for non Pre-Order items. International orders MUST purchase Route Tracking Insurance in order to be covered if the package is lost.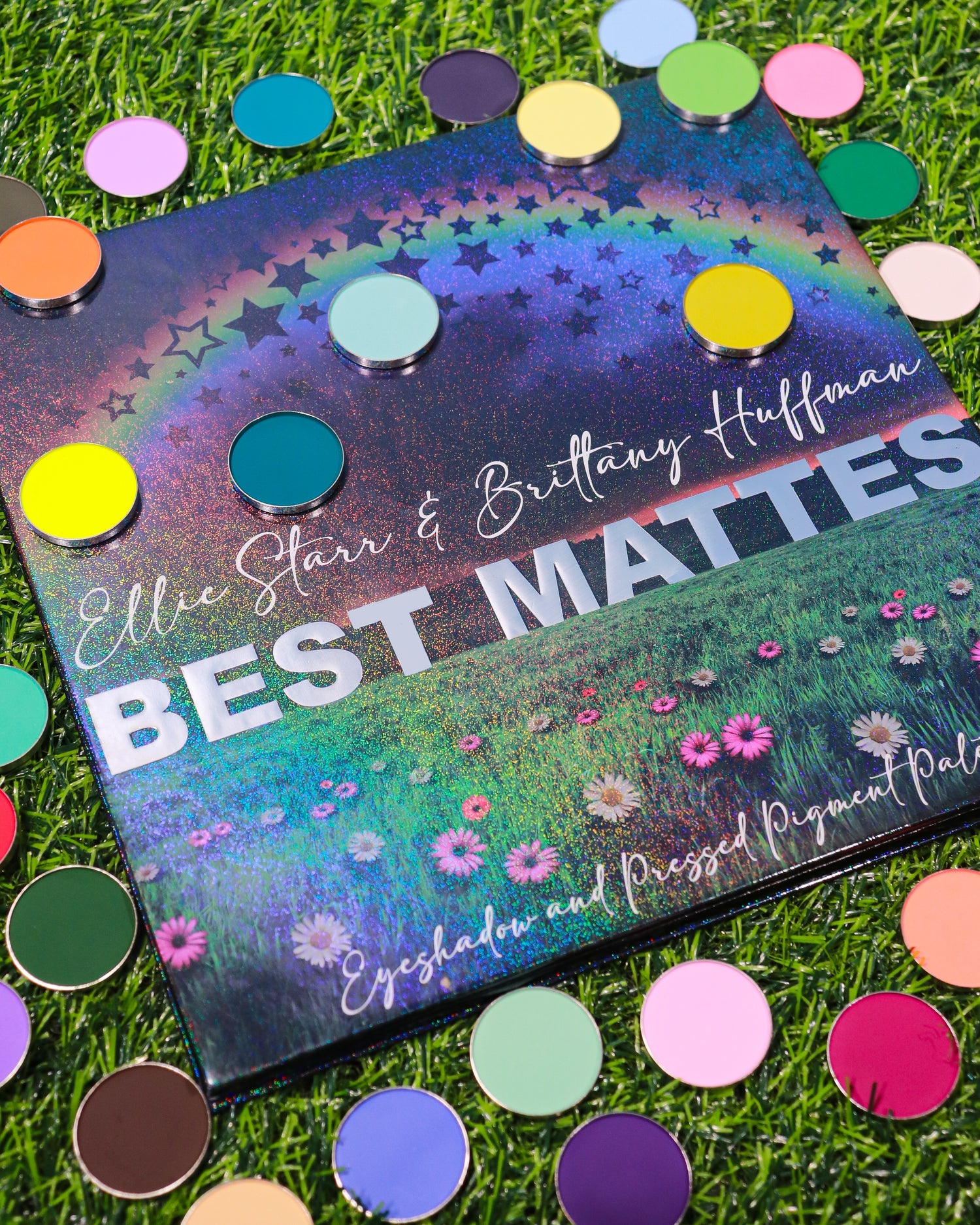 Best Mattes Magnetic Eyeshadow Palette
The Best Mattes & Best Chromes Collection is a collaboration between two very talented artists, Ellie Starr & Brittney Huffman.
Best Mattes is a Magnetic Eyeshadow Palette with removable pans. It features 36 buttery soft and pigmented mattes in our new and popular matte formula.
Ellie & Britt designed this palette with the intention for you to get creative-- you can rearrange the palette into any color order you desire, or add your favorite shimmers to make a custom palette!
Shop Now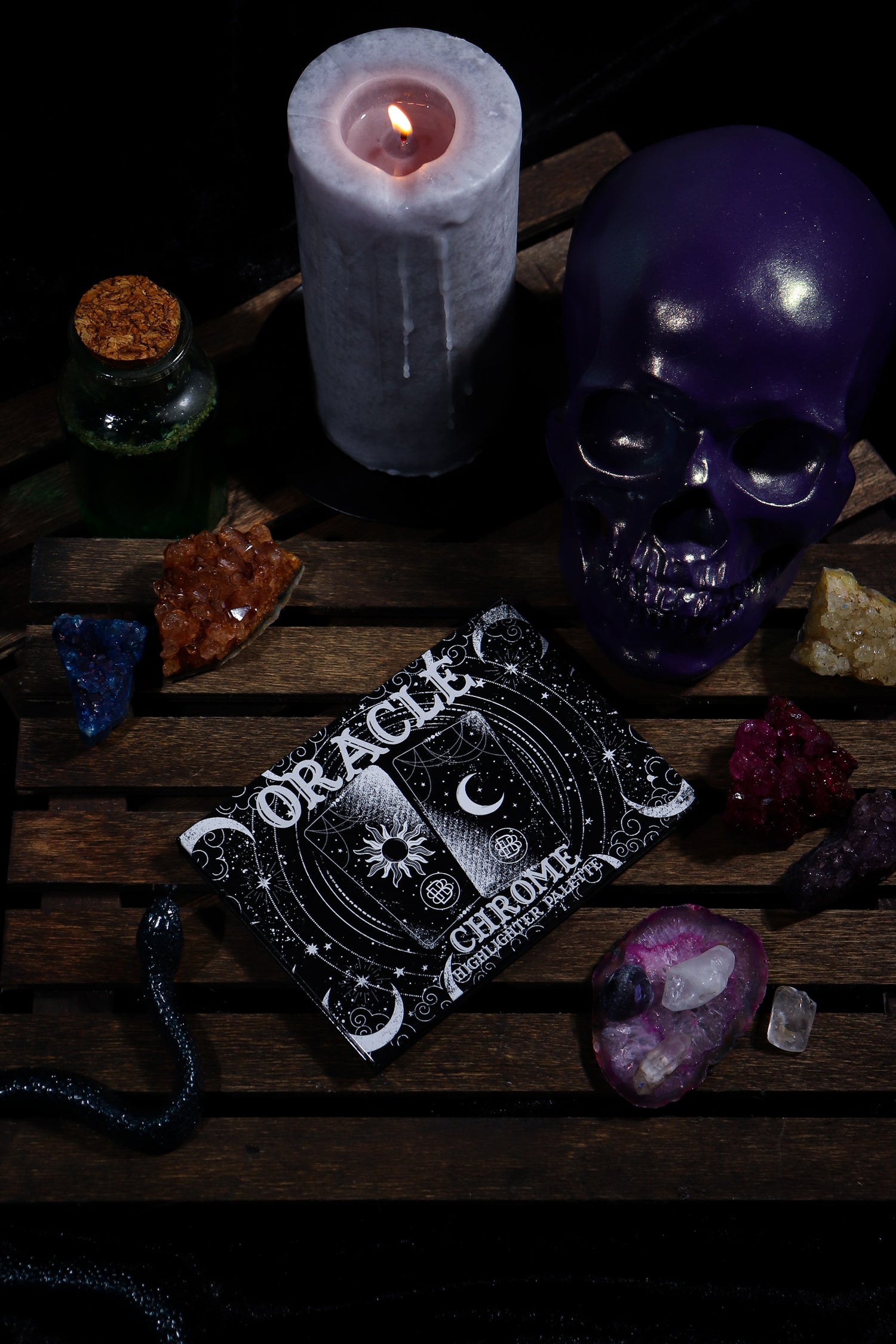 Oracle Chrome Highlighter Palette
Oracle Chrome Highlighter Palette is a 6 pan specialty highlighter palette filled with multi & duo-chromes.
Shop Now
Hand-Made Eyeshadow Singles
Let customers speak for us